MATRIX OF A MOMENT
©Senior Thesis for Bard College Bachelor of Arts, 2015
Artist Statement : The irony of consciousness is its ability to both unite us through language and divide us as emotional beings with subjective views of reality. Through the use of mirrors, shadows and light, this work investigates the temporal boundary between individual vs. collective perception and reality vs. illusion. As a product of consideration of the viewer's lens rather than merely that of the artist, this work is an investigation of self-consciousness and humanity's relationship with the visual world.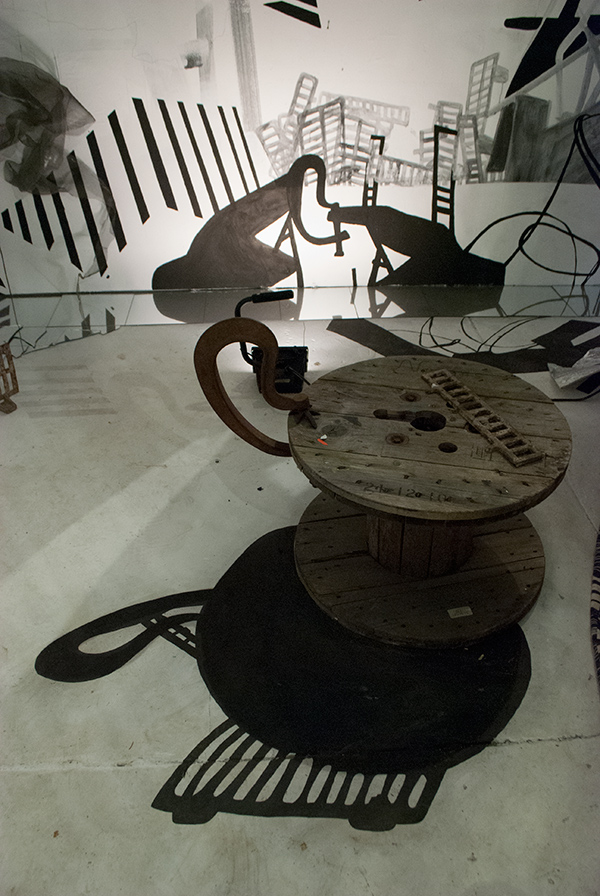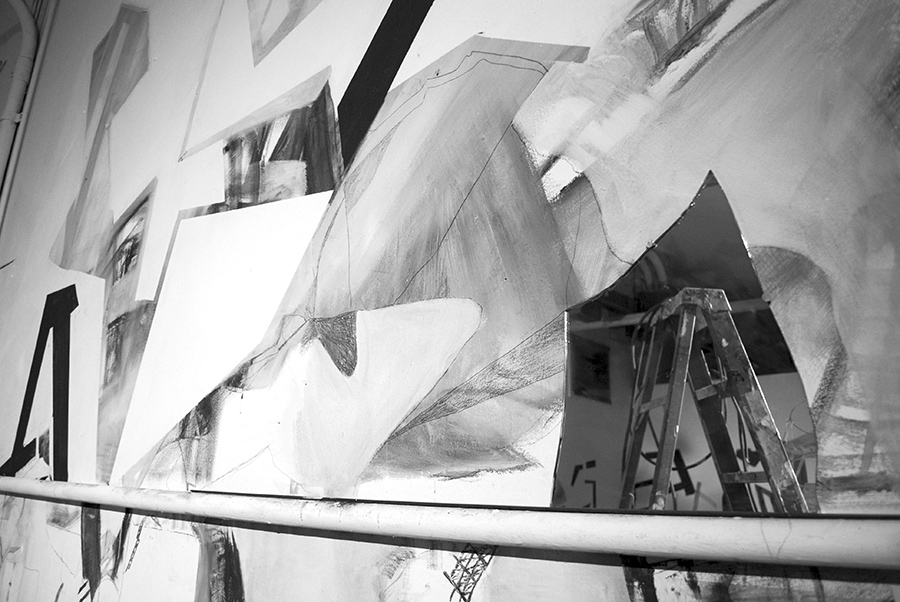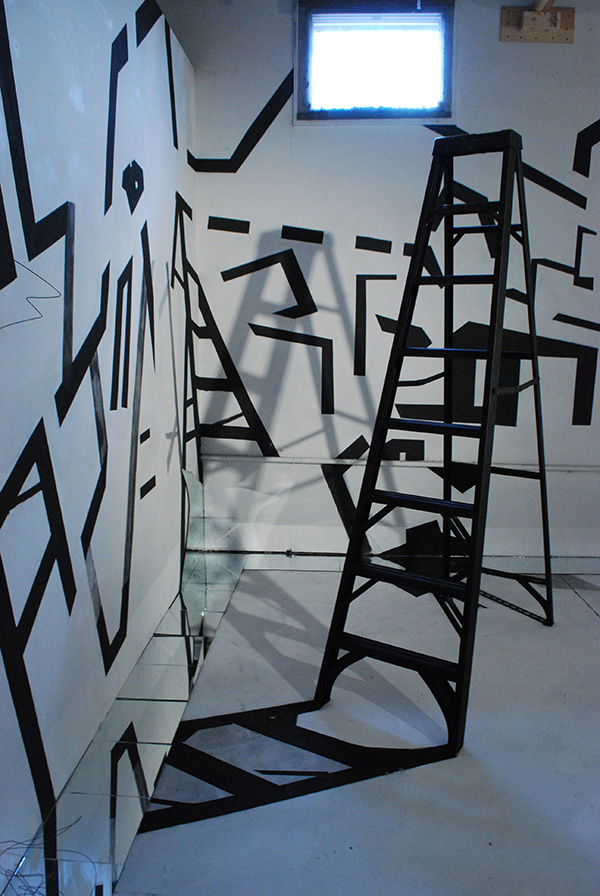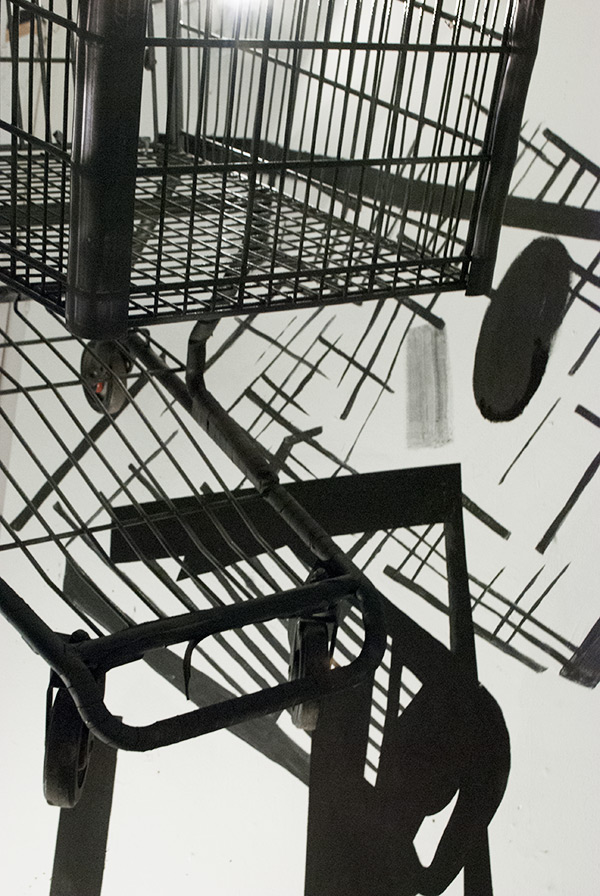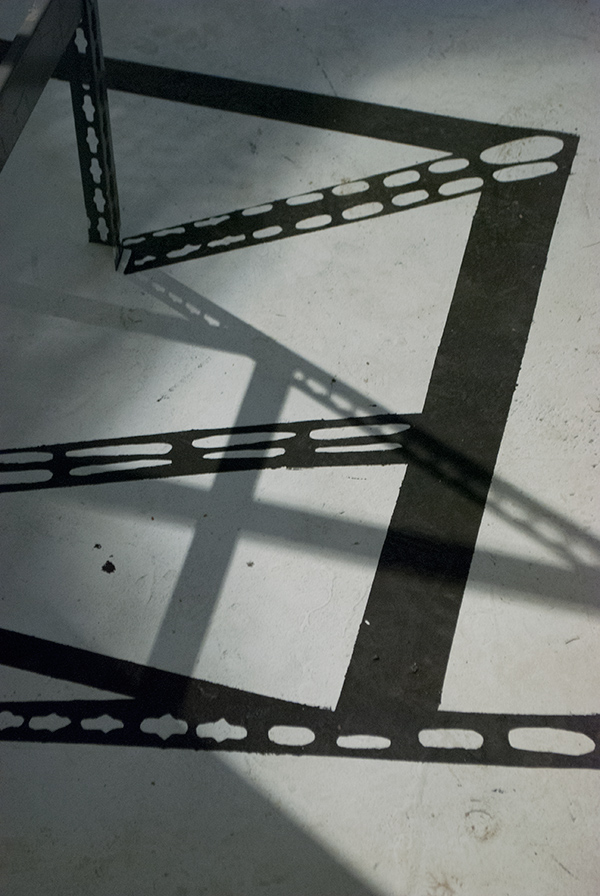 LEXICON
Inspired by blueprints and the symbology that make up the language of architecture, LEXICON breaks down and rebuilds the concept of language through abstract shapes, painting, and spatial planning. By repeating the same group of shapes extracted from professional architectural blueprints, the elements that build a communication system become their own entities with new meaning.
LEXICON is the product of my Artist Residency at Lehrer Architects in Echo Park, CA. 2016.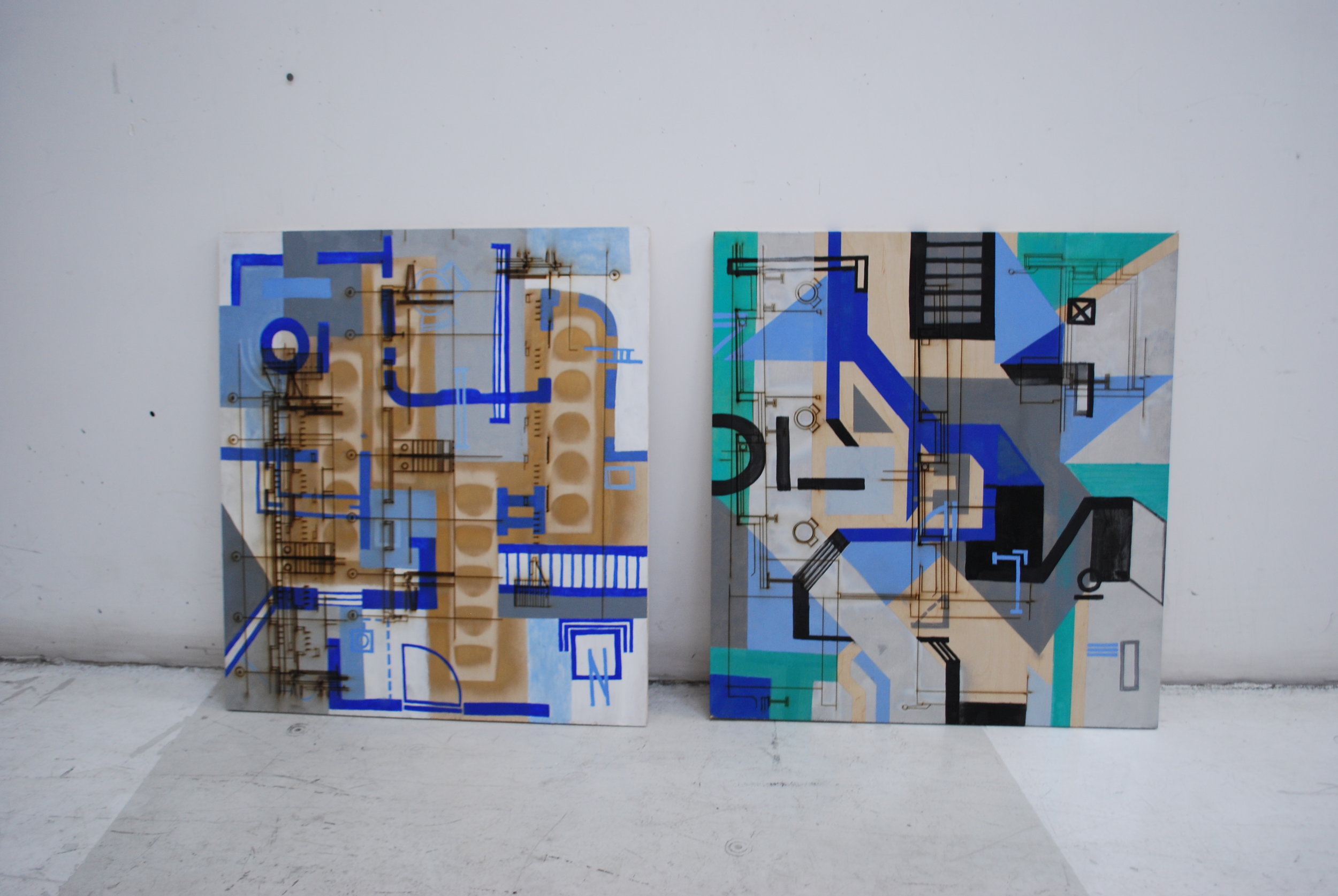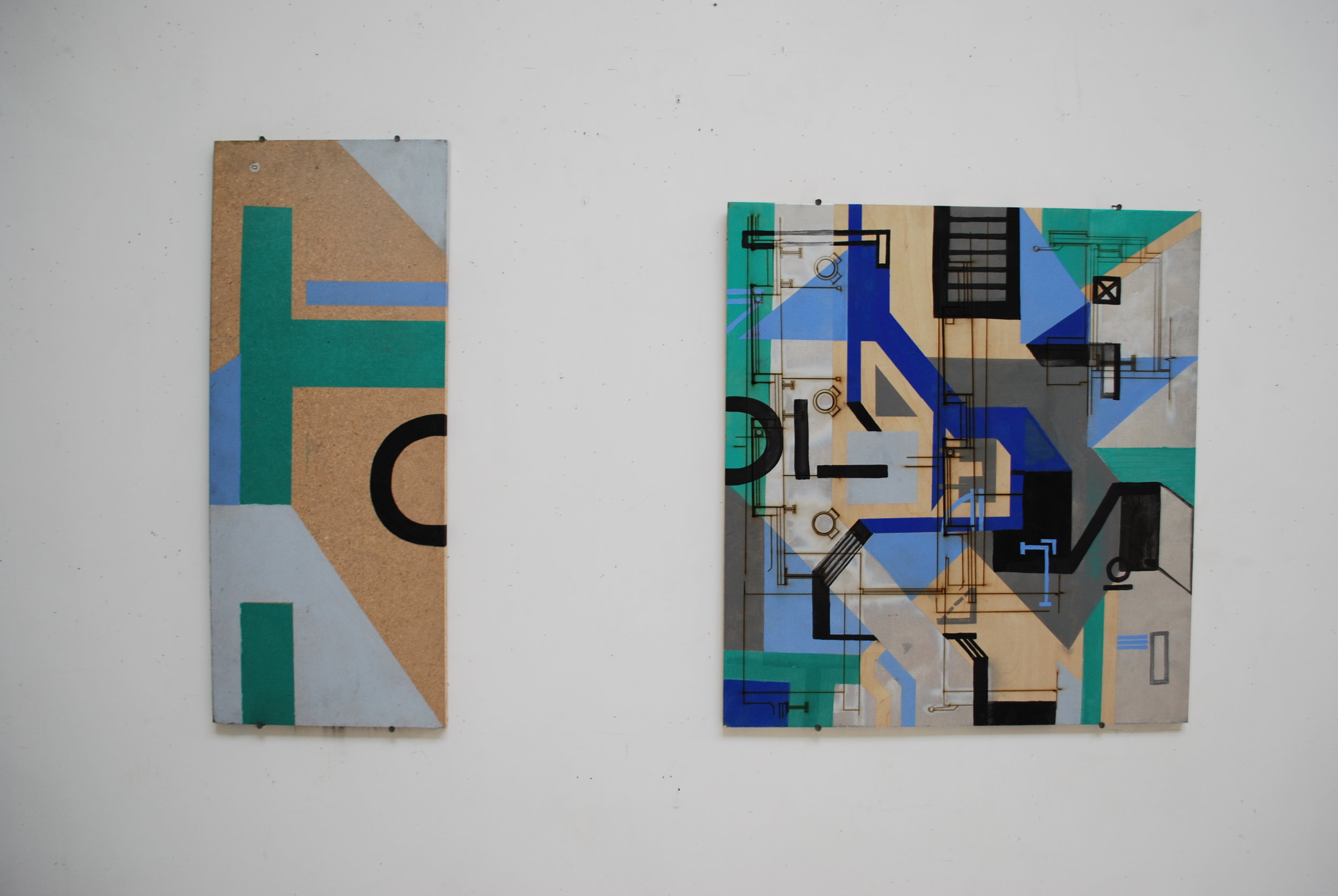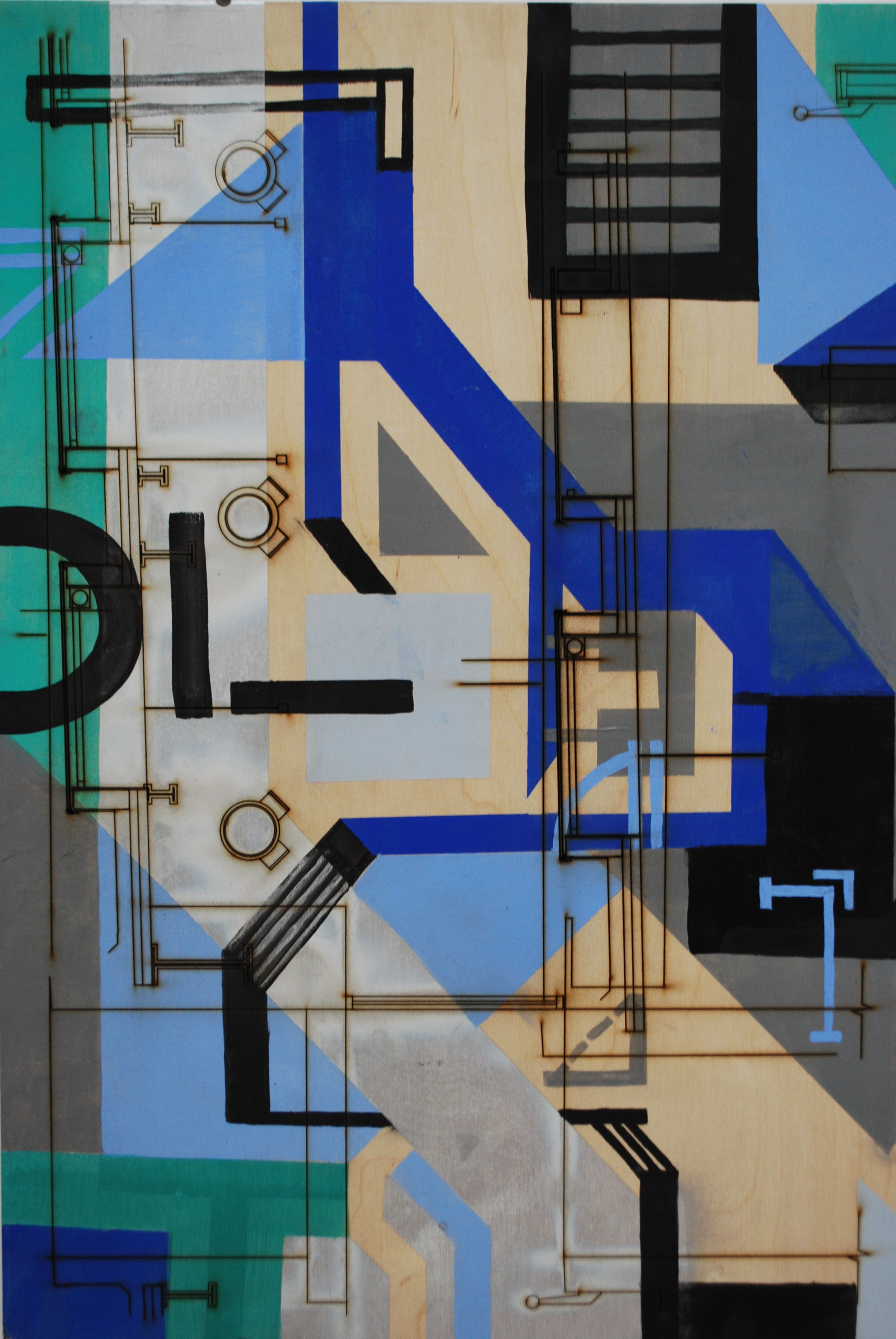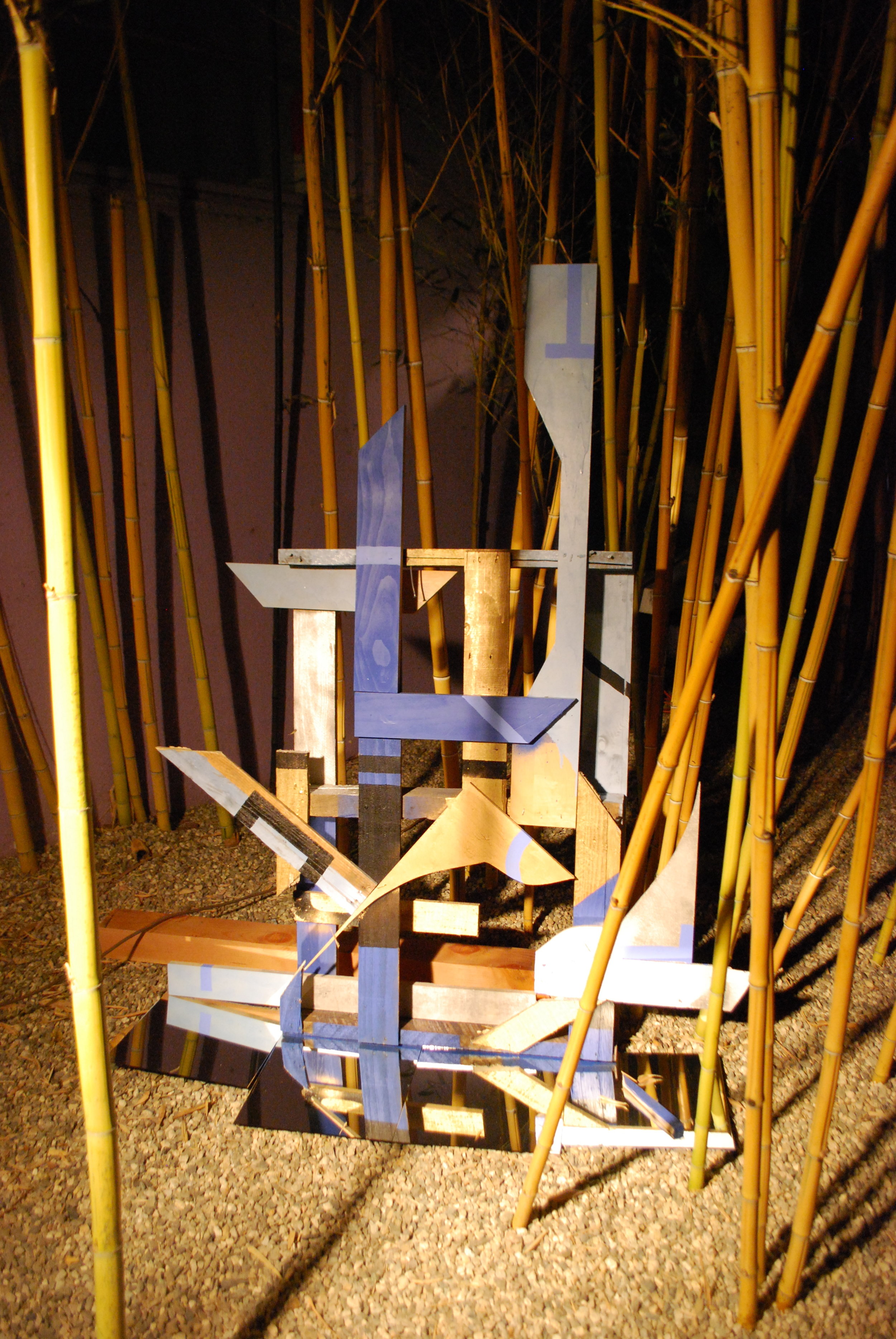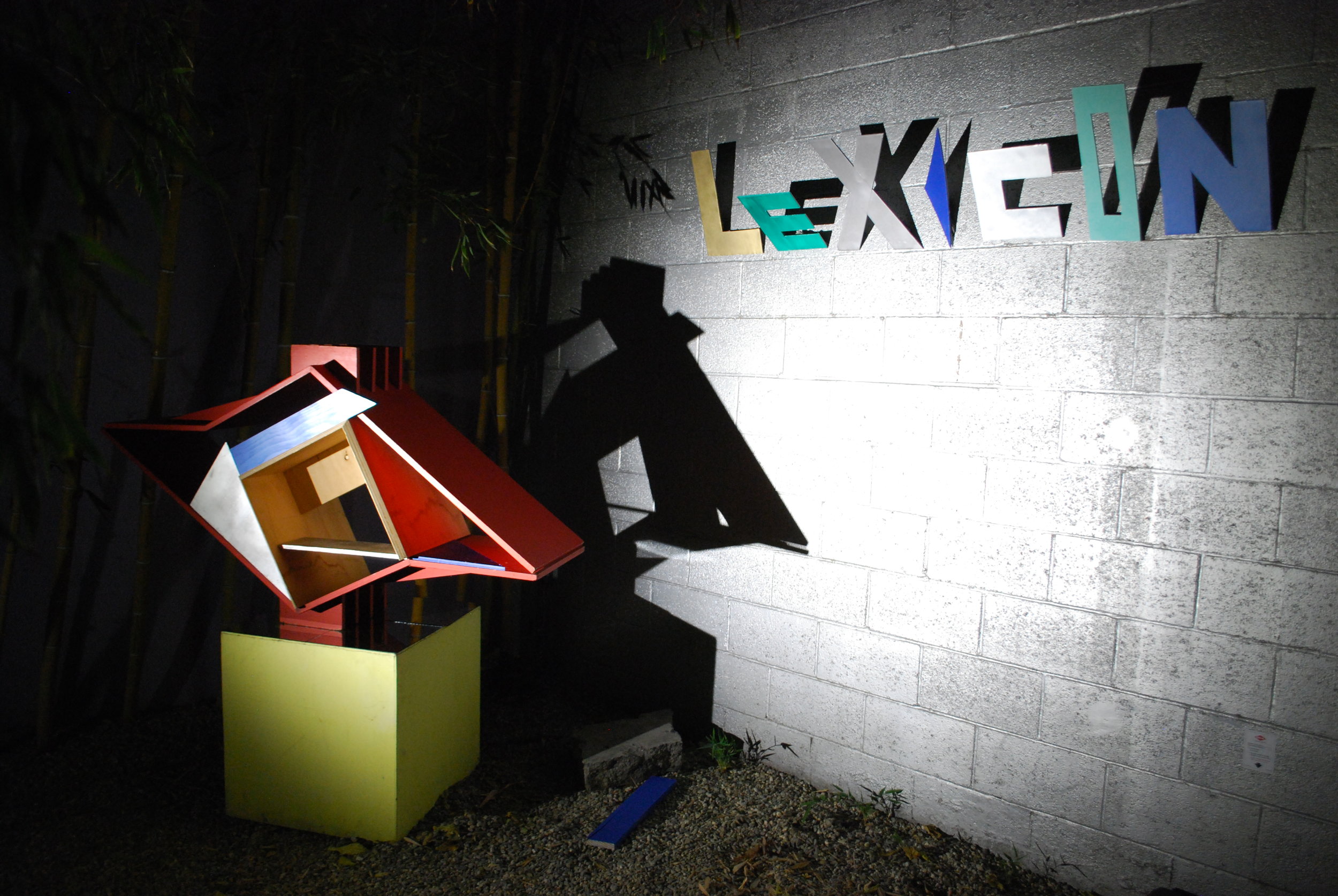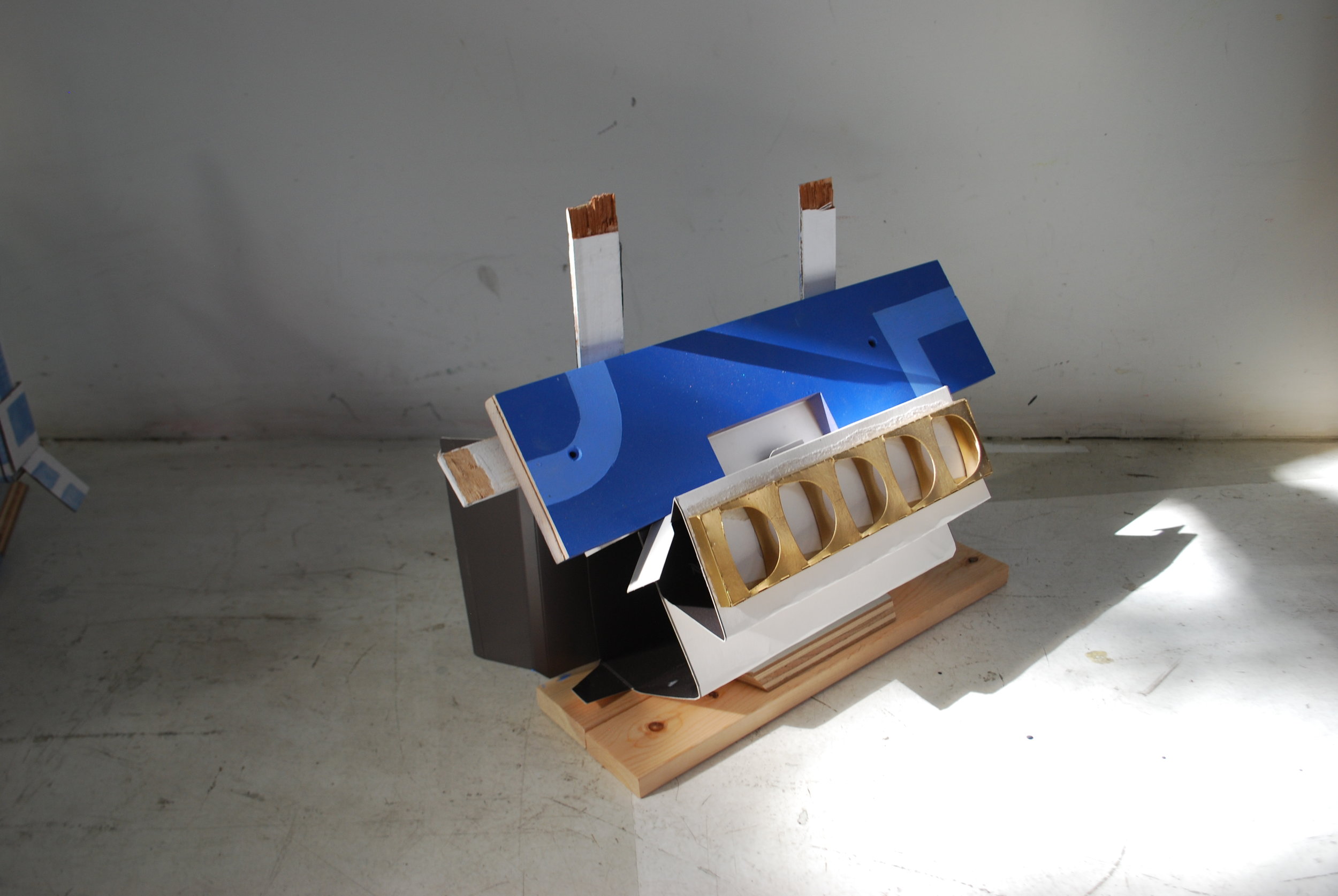 VISION PRIZM
As a continuation of my exploration of the human visual-cognitive experience, VISION PRIZM began as a small portal and later opened up as a walk-in visceral experience. The viewer was challenged to perceive the space through a limiting peephole for a kaleidoscopic snapshot of another world. Similar to how our consciousness broadens as we learn and experience more of life, the doors opening allowed for a more enveloping, ethereal perception of that same little world.
VISION PRIZM was part of a group show / art & live music event at Myer St. Annex in DTLA, September 2016.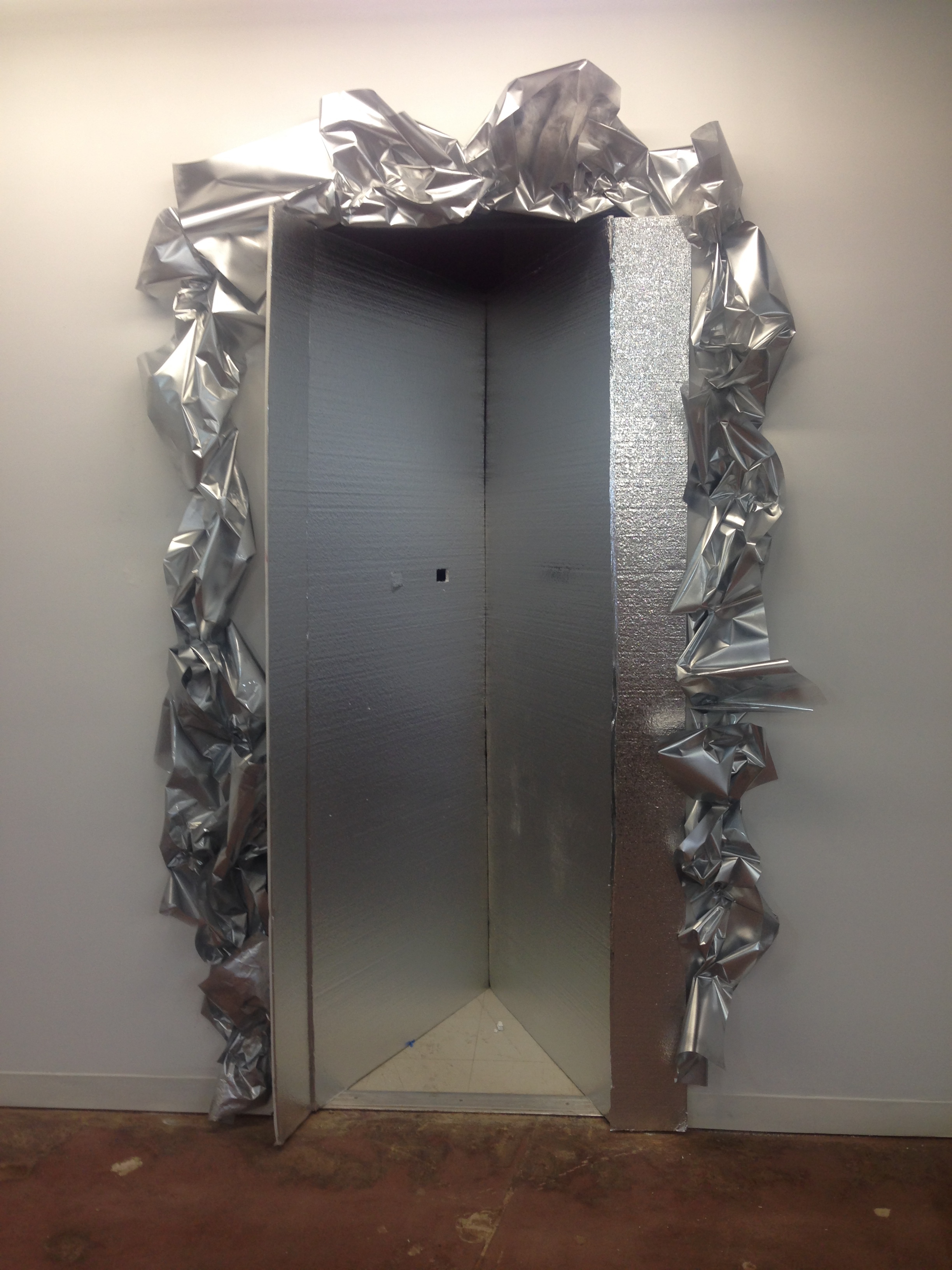 DEVIL'S IN THE DOLLAR
Set in a conceptual mall, this installation focused on the yin & yang of Capitalism. While selling hand-printed T-shirts that are part of my apparel brand Spiral Eyez Designs, this retail kiosk-meets-art exhibit combined the visual allure of storefronts with the greed of consumerism. Part of PARTY CASTLE, a group show/ art & live music event produced and curated by Valentine Enterprises. The first of several quirky, internet-age themed group shows.